The Beginning
Zoli is a family company with very deep roots in gun making/gunsmithing dating all the way back to the 1490's. Graduating to complete firearms shortly after – it is safe to say the art of gun making runs through Zoli blood. Today, in the private family collection – sits a flint lock pistol signed by family member Giovanni Zoli, from 1845.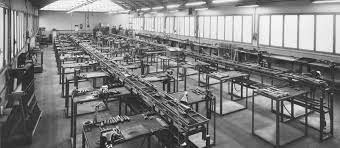 Then, after World War II, Antonio Zoli founded Zoli Antonio s.r.l, as it is known today. Their first official line of product consisted of hammer side by side shotguns, Holland & Holland-type side by side shotguns, and Anson-type over and under shotguns. At the end of the 50's, more gun models were added, one with a Merkel-type locking system. By the time the 60's rolls around – Zoli is a known name. Not only were they known to be quality, but they were also unique. They were different than the other Italian shotguns available in the 1960's.
There was one thing in particular that set the company out from the crowd – replica black powder guns. Zoli was the first company to manufacture replica black powder guns, and in result it created a whole different market. After the 1970's, a reported 200,000+ units had been manufactured, with most going to American market. This is one reason Cole Gunsmithing developed a partnership with Zoli.
Making A Mark
Furthermore, they were the first Italian company to produce a combination gun and rifle that developed into a premier competition shotgun. With this production process, they has just propelled themselves into a new market and new group of competitors.

In the 1980's – Zoli officially had one of the largest range of products, as only very few manufacturers could cover as many bases. Giuseppe Zoli, however, was still unsatisfied and introduced the AZ 1900, a Zoli Brand Bolt Action Rifle. They became the first company to manufacture a bolt action rifle. To this day thousands have been produced in two models – hunting and Varmint.
Continuing on the trend of expanding and breaking barriers, Zoli goes on to engineer a Drilling model, the MG-92. The model over time proved to be very successful and is still in demand today and being produced.
Today
Paolo Zoli took over managing the company at the end of the last century and released one of the most challenging O/U projects to date for his family's company. "Revolution 4" was the project that led to the birth of the model Corona, Focus, Columbus, and Kronos. Partnering with this project, in efforts to improve the company's quality overall began to provide each gun manufactured with the technical features that prior were only available on the higher quality models.
After 60 years, they continue today as one of the most versatile gun companies.
In 2013, the Zoli International Co. founded and lead to a more growing success for the company in the US.
Cole Fine Guns & Gunsmithing carry a gorgeous selection of Zoli guns – including the Z-Bella & Z-Sport models. Please visit one of our showrooms to see and experience the power of these wonderful shotguns in person. They make a fantastic competition shotgun!
Have you had a chance to read all our blogs- check them out here!