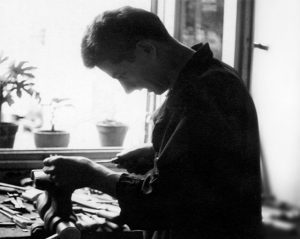 Daniele Perazzi became an apprentice to a local gunsmith when he was 14 years old, and by 20, was working completely on his own. The first success Perazzi came into was the designing and patenting of a trigger design he then sold to other companies. At age 25, Daniele founded Armi Perazzi and built a factory in Italy to begin the production process.
Daniele worked with gun designer Ennio Mattarelli to design a gun that was later used to win Gold in the 1964 Tokyo Olympics, by Ennio Mattarelli, with a world record score of 198/200. Since then, Perazzi guns have won 62 Olympic medals (21 gold), holding the record number of medals in the history of clay shooting Olympic events. Unfortunately, Daniele Perazzi passed away in 2012, and Perazzi was taken over by his son and daughter afterwards to continue Daniele's legacy.
Perazzis are known for being a truly customizable gun, with no generic guns in production. To purchase a Perazzi, you need to pick the gauge of the shotgun, the blank and grade of wood for the stock and forearm, barrel length and diameter, rib height and width, the trigger group, and receiver engraving.
Perazzi is based in Brescia, Italy – but serves the American market through its subsidiary Perazzi USA. Perazzi USA is located in the suburbs or Los Angeles, California and is the importer and distributor for the US market. The Perazzi factory in Italy offers a public viewing area of the shotgun production. There is also another option to visit the nearby family-owned restaurant for homemade pasta and wine.
Now for over 50 years, Perazzi has been combining tactics of traditional gunsmithing with new technology and high-end raw materials to create guns that are a world leader in clay shooting. Perazzis use a type of assembly-line process to craft their customizable guns, and only 7 are made each day (totaling under 3,000 a year). The warranty given with Perazzi guns lasts two years after purchase date. Check out Cole Fine Guns and Gunsmithing selection of Perazzi firearms here.