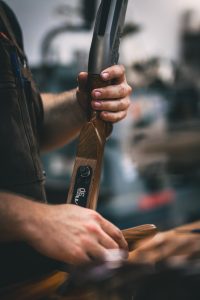 An adjustable comb can become the difference between first and last place. It offers a higher range of opportunities to fully use your gun to its potential with its flexible, non-permanent adjustments, and personalized nature. Improve the feel of your gun and improve your point of impact.
The adjustable comb upgrade allows users to make fine adjustments to fit the day-to-day personal changes and preferences a shooter might encounter (changes in the shooter's body growth, shooting styles, or if the shooter were to acquire an injury that affects their way of shooting). The adjustable comb is also useful if trying to center over one barrel.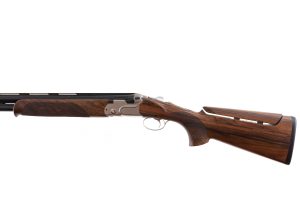 Just about any shotgun has the classifications to be upgraded to an adjustable comb – it aids in higher shooting scores and has the ability to raise value on the weapon. There are two different types of adjustable combs – a 4-way adjustable comb or a 6-way adjustable comb. A 4-way comb has the ability to be moved higher or lower, or left and right. A 6-way comb offers another movement option; they have the ability to be twisted to an angle to the right or left.
To adjust an adjustable comb, use an Allen wrench to remove the comb then use washers to adjust and move where the comb lays, and the Allen wrench can also be used to move the comb left or right, but only once the comb is removed from the gun. Then place the comb back on the top and make sure the new adjustments are to your liking before locking into place fully. Spacers can also be added to the adjustable comb to further personalize the gun for the perfect mount.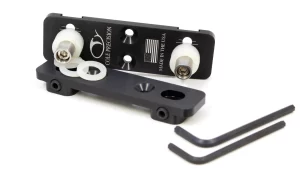 Cole Fine Guns and Gunsmithing Maine and Naples locations are equipped with the staff and equipment to put an adjustable comb into your shotgun – fill out an order form and upgrade your shotgun with Cole Fine Guns and Gunsmithing today!
Watch some behind-the-scenes footage of an adjustable comb being installed in our Naples, FL location here!