Have you been wanting to send in your Beretta Semi-Auto for the thorough cleaning you know it needs? Haven't been able to find enough down time to send it in?  Well, today is the day!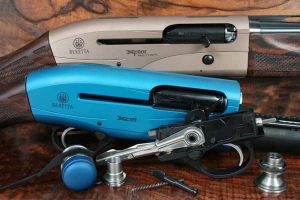 Now through May 31st, 2020, our Maine location is offering a 20% off sale on a FULL clean and service (necessary parts are additional).
Wait there's more!
We'll also be offering our famous Cole precision trigger job for 20% off as well!
Please reference code: SEMI20 in the notes when filling out your online gunsmithing order form – Or, if your sending in your trigger only, please reference the code on your letter of instruction.
The link below will bring you to the gunsmithing order form!